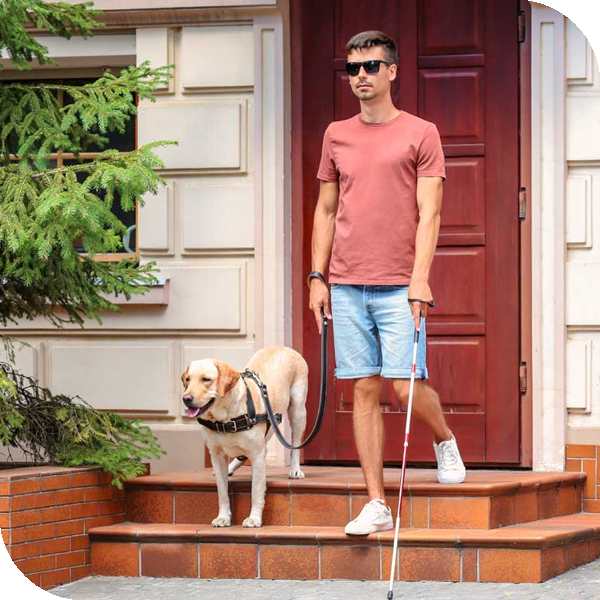 The team at Ability Allcare is equipped with all the necessary resources and expertise to train animals- primarily guide dogs.
Eligible NDIS participants who have animals providing them with assistance and reduce the functional impacts of their impairment, are able to avail of this support service from our team.
As per NDIS, an animal is an assistance animal only if it is able to perform a minimum of three tasks, that help decrease the influence of a participant's disability in their lives.
Our team is experienced in training assistance animals so that you, as a participant can utilize their ability to assist and support you. As a Registered NDIS Provider, we take pride in offering this support to help NDIS participants live as independently as possible.
Feel free to get in touch with us for more information, and we shall be happy to help you.